PINE VALLEY
In part 1 of this series we trek through The Walls of Jerusalem National Park and across The Traveller Range. This part covers our adventure in the Ducane Range – scaling The Acropolis Tasmania.
After a good night's sleep in Bert Nichols Hut we follow the Overland Track soon taking the turnoff for Pine Valley.… a fantasy ancient forest world of ferns, mosses, tall old growth trees adorned by the cool running waters of Cephissus Creek.
The forest is filled with the familiar earthy aroma of Tasmania's cool temperate rainforests, and offers another peaceful night's shelter in the luxury of a hut.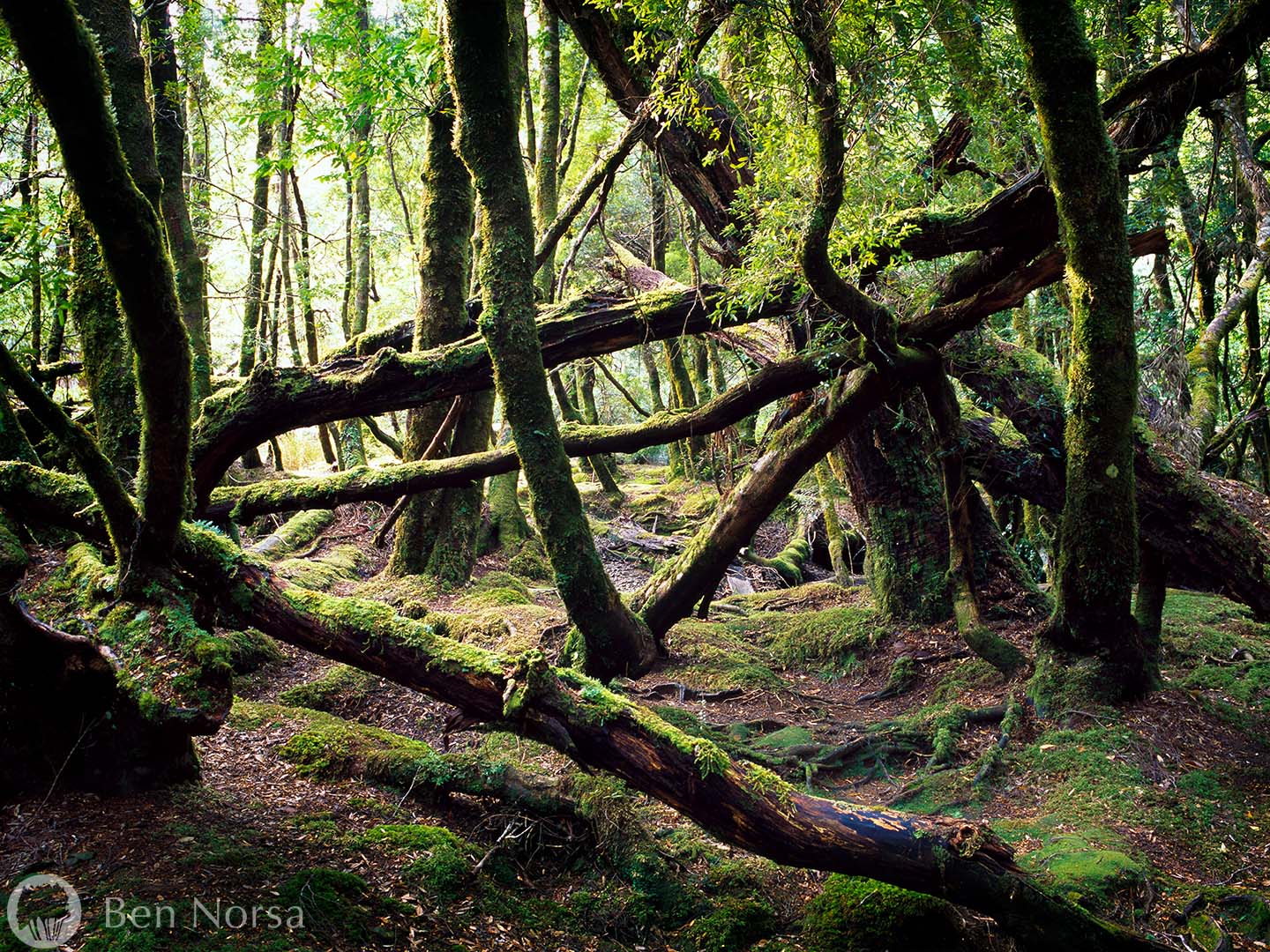 COOL TEMPERATE RAINFOREST, PINE VALLEY
THE ACROPOLIS
The next morning, we wake up to dense fog and fear that our planned summit of the Acropolis (one of Tasmania's highest mountains) will be thwarted by low visibility. In any case, we make a pre-dawn start of the 650-metre vertical climb in thick fog via a very steep track through rainforest and a beautiful plateau of ancient snow gums and Pandanus trees.
After more climbing and a long traverse, we ascend above the fog to witness the spectacular Dolomite columns rising out of a thick white fluffy blanket of clouds.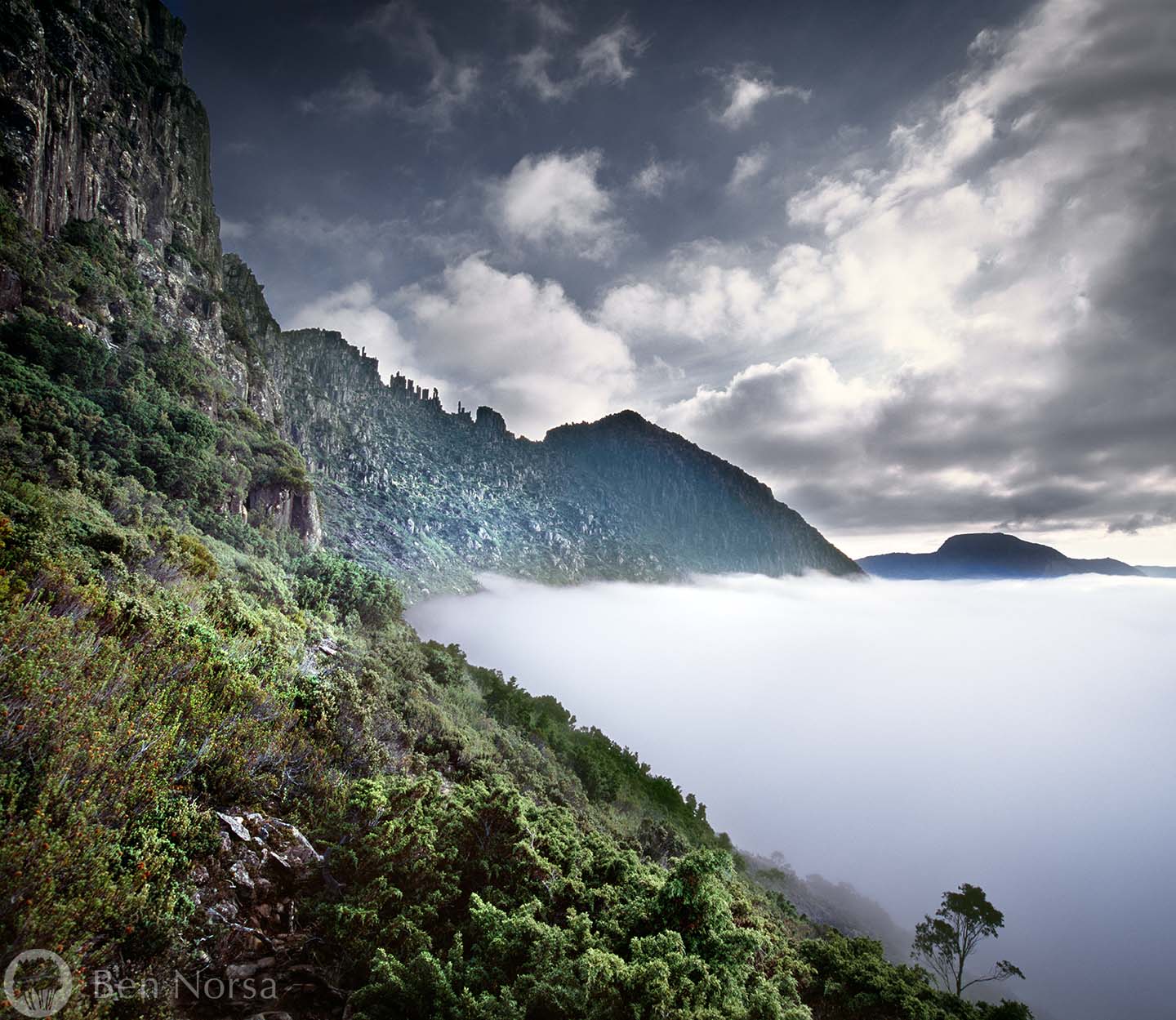 THE SUMMIT
After scrambling the last steep section and arriving at the summit we marvel at a 360-degree view of many of the peaks in the Central Plateau region, framed by cloud above and below.
The Dolomite columns are massive blocks of stone seemingly precariously balanced – like a child giant has been building a city. This belies the reality that they have been standing there for millennia.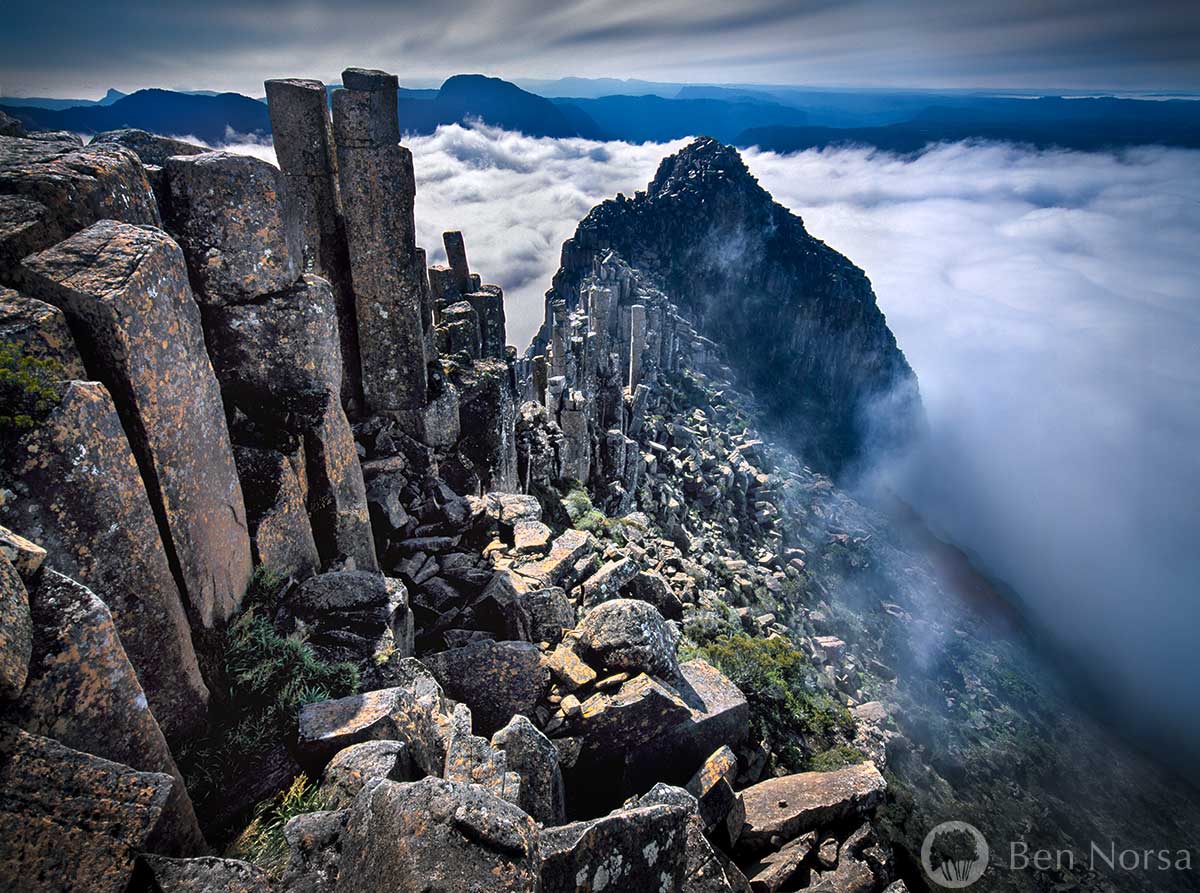 We then watch the clouds slowly clear from the peaks of the 300 metre sheer walls Mount Geryon.  We can also see Mount Ossa (Tasmania's highest peak) in the distance.
This is one of the most spectacular sights I have every witnessed and brings the perfect climax to an unforgettable trip through the Tasmania's Central Plateau.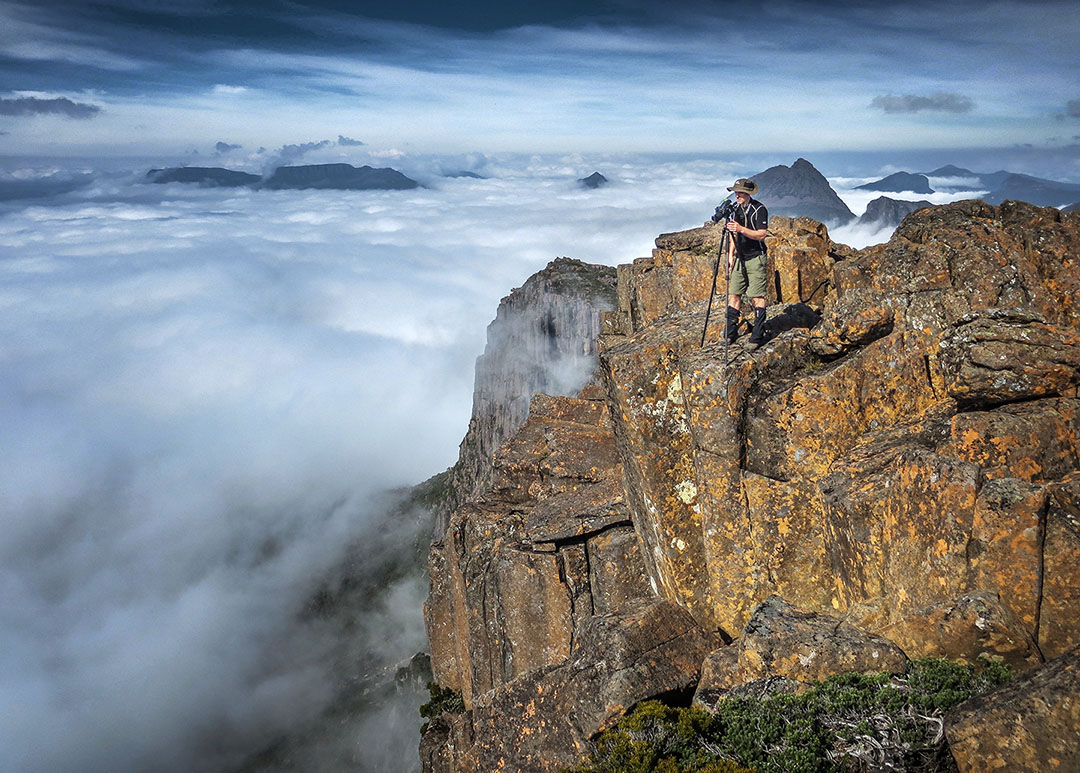 ON THE SUMMIT OF THE ACROPOLIS – BY MATTY POTTER
BLOG SUBSCRIPTION
Enter you details to receive an email notification of new post to this blog.