HISTORY
Let's start in the beginning with a brief bit of history. Where in Australia do you live, and how did you get into landscape photography?
I live on the northern beaches of Sydney Australia, which is a coast line of many golden sand beaches just north of Sydney Harbour. My love of photography was passed on from my grandfather who in the 50s and 60s was a noted documentary cinematographer – his footage can now be found in the Australian archives. I used to go on shoots with him as a small child and marvel at his work in the darkroom. I got my first camera when I was 10; a Polaroid Instamatic. When I was 14 I won a raffle and bought myself a B&W development kit, which was quickly followed up with an enlarger, paper, chemicals etc. Around this time I bought my first SLR, a second hand Pentax. As I was also interested in adventure in the wild – landscape photography was an inevitable outcome.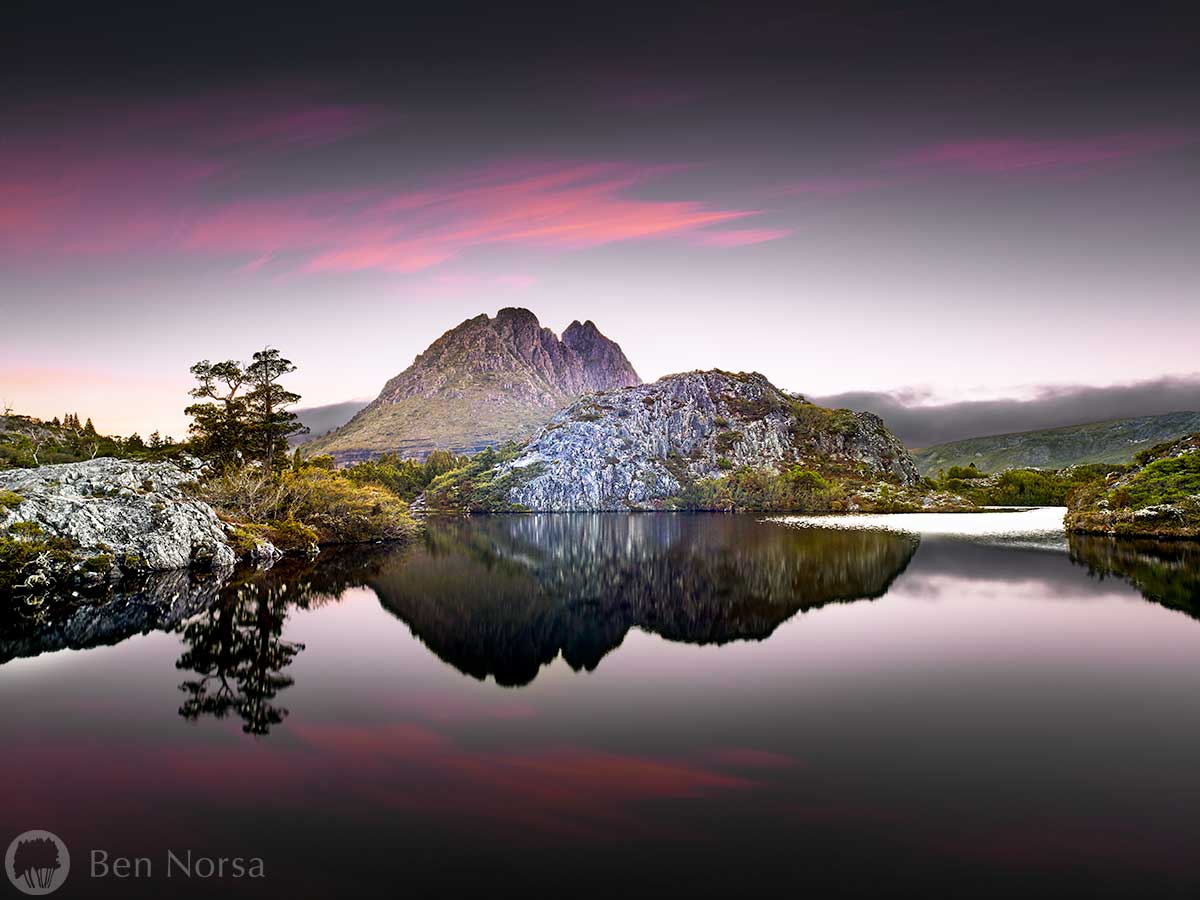 MEDIUM FORMAT
Can you walk us through your initial transition into medium format? How has medium format digital changed your work?
My initial transition to medium format was whilst I was still shooting film (predominantly Provia). I was driven by the desire for better quality large prints and 35mm just wasn't cutting it. This would only come from having more film real estate. So I purchased a second hand Phase One AFD with a film back and some older lenses. I noticed an immediate improvement in the quality of my work. This was not just technical – it was a big step up in subject and composition. To this day I struggle to explain why.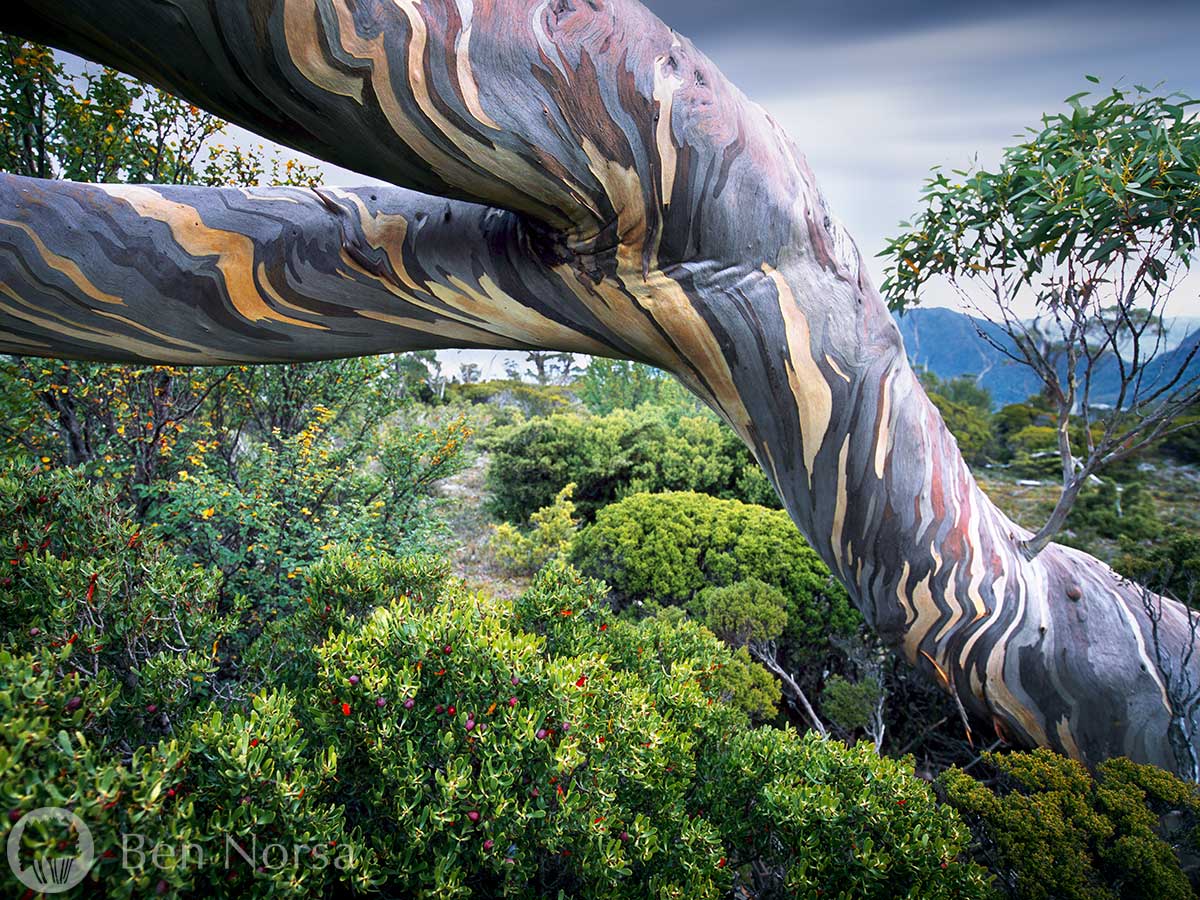 CAMERA BAG
What's currently in your camera bag? What are you shooting with, what are the go to hiking essentials?
Cambo RC400 – a lightweight shift camera
Rodenstock HR28 with Cambo T/S and center filter – a not so light weight awesome lens, 80% of my keepers are taken with this.
Schneider XL47 with Cambo T/S – a stellar mid-wide at a reasonable price point which has an excellent image circle to support big shifts for wide panoramics.
Schneider XL80 – great all-round lens that supports a decent amount of shift.
Benro carbon fiber tripod with ball head
ND 2.1, ND 1.2 and LCC
Lightweight viewfinder cards to support various aspect ratios
Laminated tilt and DOF tables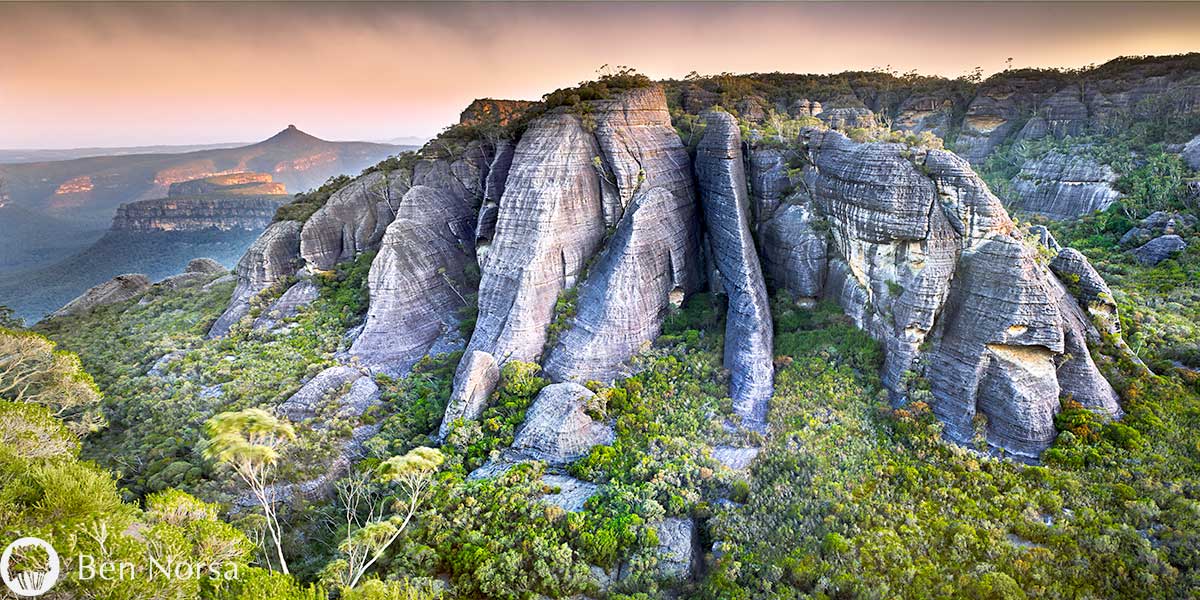 AUSTRALIAN LOCATIONS
Australia is filled with so many incredible locations for landscape photography. What are your most memorable Australian shooting locations? Can you share one "dream location" that you would like to check off your landscape bucket-list?
There are many incredible locations in Australia. The dream location for me is somewhere that is pristine, interesting and rarely (if ever) photographed, which means wild and remote. This is likely to be in south west Tasmania or central Australia (the latter I am yet to get to, so it is definitely on the bucket list).
My most memorable location to date is The Acropolis, a 4,000 feet high spire of Dolomite columns in the Du Cane Range in the 1.6 million hectare Tasmanian World Heritage Area. To get there involves a day's hike through button grass plains, followed by a steep ascent through old growth rainforests, a traverse along a spectacular plateau of snow gums, Pandanus trees and King Billy Pines culminating in a climb up heavily lichened Dolomite pillars. Once on the summit, you will be greeted by one of the most breathtaking wilderness views on earth.
On the morning I summited there was a heavy fog which we broke through to eventually marvel at a 360 degree view of many of the peaks in the Central Plateau region, perfectly framed by a thick blanket of cloud below.
Another favorite location of mine is The Budawangs, a region of pristine wilderness in NSW, with deep gorges, flat-topped mountain islands protected by rocky ramparts and untouched forests and creeks. It has a "Lost World" quality.
Next would be the Western Arthur Range in south west Tasmania, also world heritage. It is without a doubt Australia's most spectacular mountain range… and yet I would be surprised if more than a few hundred people would see it each year.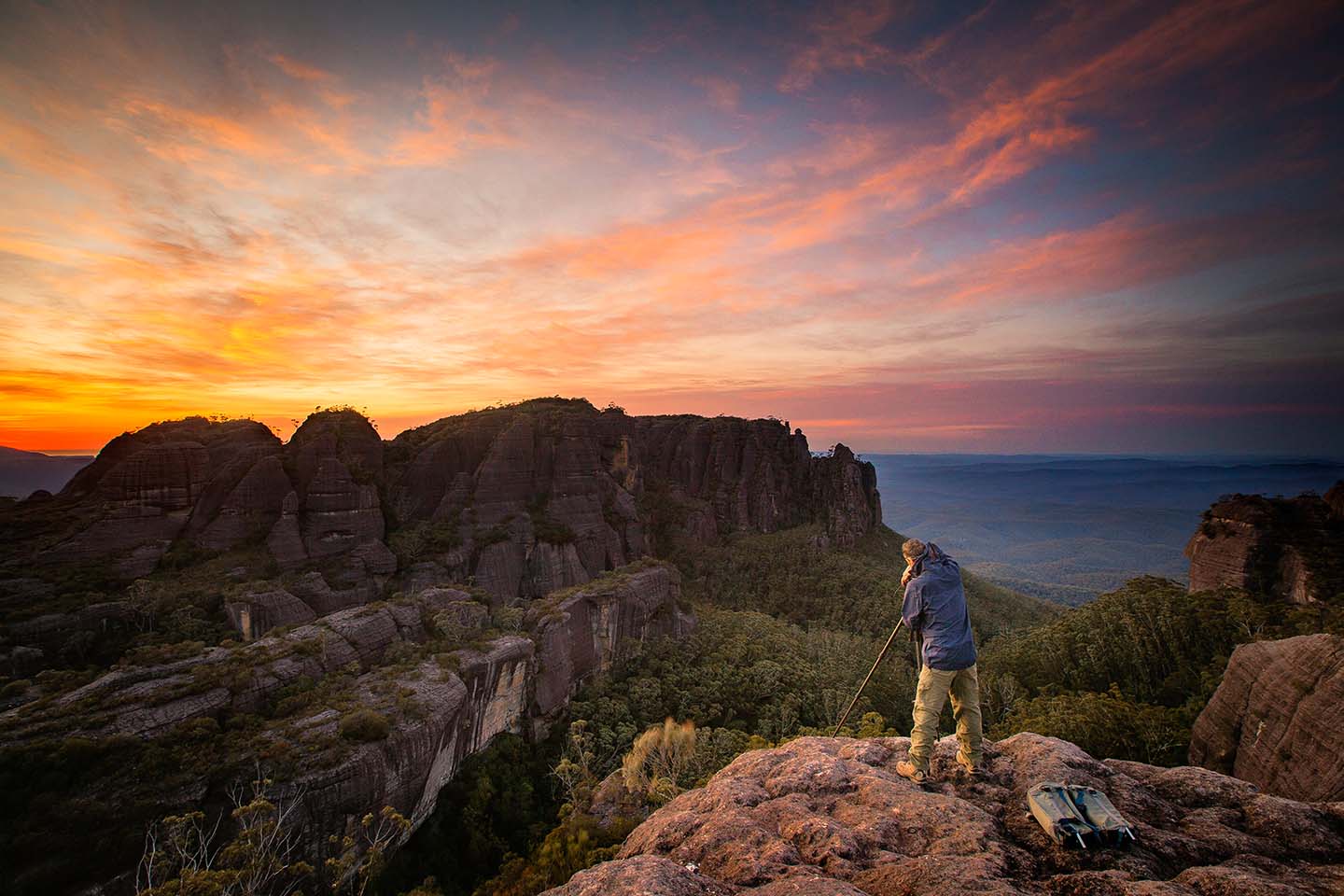 BEN NORSA ON LOCATION IN THE BUDAWANGS – © 2015 THURSTON PHOTO