Lake Como Italy, Menaggio wharf
$96.00 – $468.00
High quality museum grade photographic prints up to any size. When printed large, the images reveal a stunning level of detail and depth of colour that will draw you in. In order to achieve this, every step of the photographic workflow utilises the best techniques and tools available today.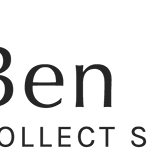 Description
Lake Como Italy, Menaggio wharf
Photo Story
Lake Como is a large body of water that is just south of the Swiss border, which is surrounded by tall mountains and many beautiful small towns and villages. This dawn scene depicts an Italian ferry wharf in Menaggio with small villages on the southern shores in the background.

australia's best

The prints are produced by Simon Olding, who provides printing services for some of Australia's best photographers and artists.

Wide gamut printer

The Epson 9900 & 4900 are equiped with the newest HDR inkset to extend the gamut of inkjet prints into previously unprintable regions.
Canvas Print

Made on material using archival pigment inks that meet museum quality standards. Finished with a liquid laminate to ensure that the exposed canvas is protected from moisture, fingerprints and atmospheric contaminants such as aerosols.

Face Mount Acrylic

Printed on high gloss or metallic gloss paper and mounted onto the rear of a 6mm acrylic sheet. A styrene backing protects the print and the effect is finished off with an external frame to float the piece off the wall.

Museum Paper

Printed on Canson® Infinity Baryta Photographique, which is arguably the finest inkjet paper available in the market. It is 310gsm, 100% alpha-cellulose, museum grade, pure white paper – which produces a wide colour gamut and deep blacks. Print life is between 75-150 years depending on if the image is colour or B&W.

The mat board option provides a frame ready print. The photograph is pre mounted on a high quality white, slightly textured surround, which enhances the look of the photograph. When framed, the mat board also protects the print by absorbing any moisture build up under the glass.

Sizing

To assist the framing process and enhance the aesthetics of the mount, all paper print sizes are inclusive of a 10mm white border.

For paper prints with mat board, sizes are exclusive of the board. The board adds 50mm – 100mm all round, depending on the size of the print.
INSTAGRAM FEED
[instagram-feed followcolor=#474747 followtextcolor=#fff showbutton=false buttoncolor=#fff buttontextcolor=#000]